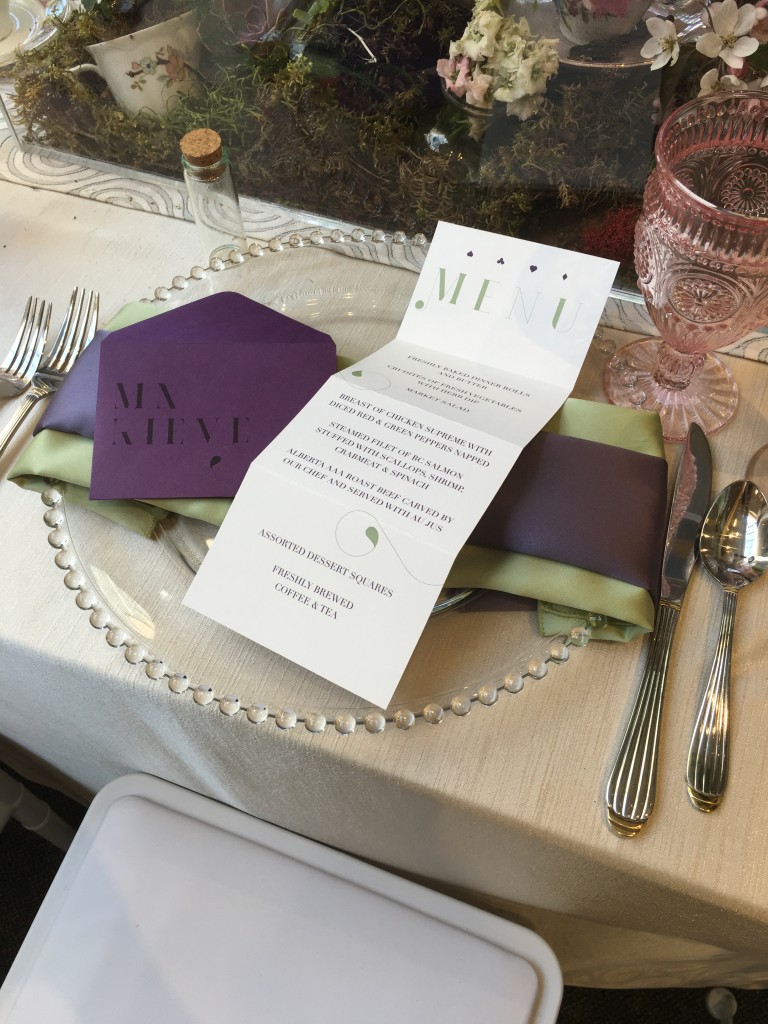 Wow, we haven't posted an update since September! We have been so busy wrapping up with our Summer '16 weddings and working with some new clients on some really big and exciting clients. We also had the opportunity to work with Special Event Rentals at their Night of Inspiration. We are obcessed with the Alice in Wonderland inspired table by Cory Christopher. For this table, we designed menu cards to go in an envelope that do double duty as a place card. We are looking forward to more collaborations coming out soon for you to see!
Another big project we have been working on is updating our website and company vision. The time has come to do a major face lift on Glossie and we hope to roll it out by the end of this Summer.
We have been working with Bridal Expo Edmonton to update their look and create some new advertisements to build some excitement for their upcoming show in October. This might also be our platform to launch a new product that we have been developing over the last year.
Stay tuned – Exciting things are coming!
Share and Enjoy